A key characteristic of technology is its ability to remove barriers and bridge gaps between individuals and within communities. Artificial intelligence, though, is often seen as having a negative effect on human lives. As the world embraces the 4th Industrial Revolution, we're seeing how AI can improve individual accessibility and community inclusiveness.
Last July 22, I joined a discussion, organized by StraightTalk and sponsored by HCL Technologies, which is based on how the government and non-profit organizations, and businesses can work together to ensure a value-driven approach to the design and use of AI.
Theme: 

"Enhancing AI with AI: Improving accessibility and inclusivity"

Time:

July 22 at 11 AM EDT

Platform:

Twitter

@CTOStraightTalk
As the world embraces Industry 4.0, can Artificial Intelligence remove digital barriers?
I answered these 5 main questions:
Q1 – 

We're familiar with the dire predictions about AI's impact on human beings and society. What are some ways in which AI can make the world a MORE human place?

Q2 – Can you cite some use cases illustrating AI's potential to better society?

Q3 – As diversity, equity and inclusion (DEI) becomes a strategic priority for businesses, how can AI help to integrate underrepresented groups into the organization?

Q4 – How can government and non-profit organizations leverage AI and other emerging technologies to ensure accessibility of digital opportunities for all?

Q5 – 

What are some of the significant challenges facing AI implementation, particularly in the public sector?
---
A1 – AI must help to apply and reinforce, surely not weaken, the prime rights of citizens. People must always be at the center of any AI project, whether social or business-oriented, with the aim of helping to simplify our life and not vice versa.
---
A2 – AI has revolutionized the ease with which people from all over the world can access knowledge, credit, services, and other benefits of contemporary global society. The infographic shows some examples where Artificial Intelligence is used.
---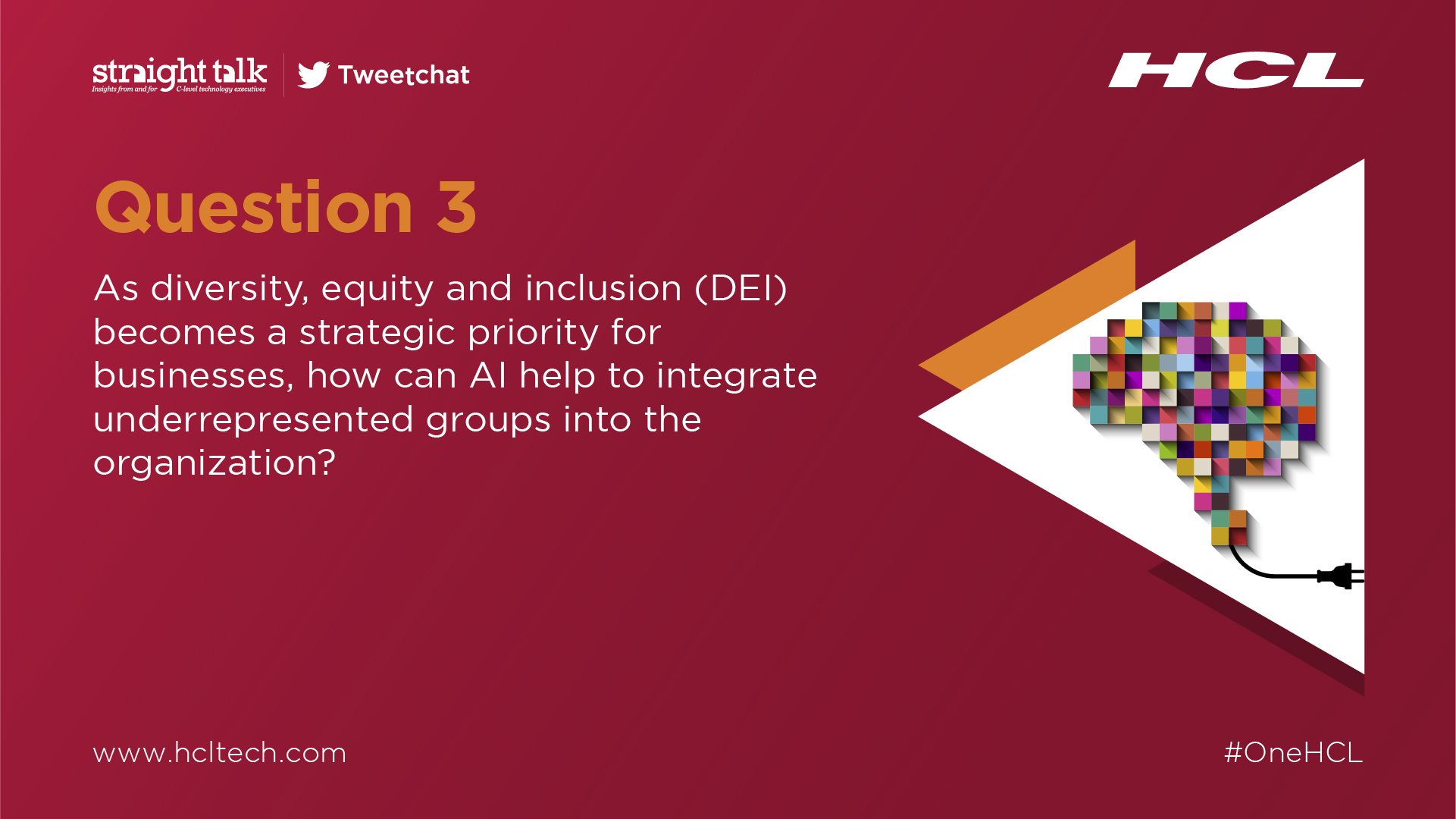 A3 – Diversity, equity and inclusion are far more important than ever, especially for tech businesses. If companies do not reflect on the DEI issue, the way AI applications are conceived, developed and implemented will be profoundly affected.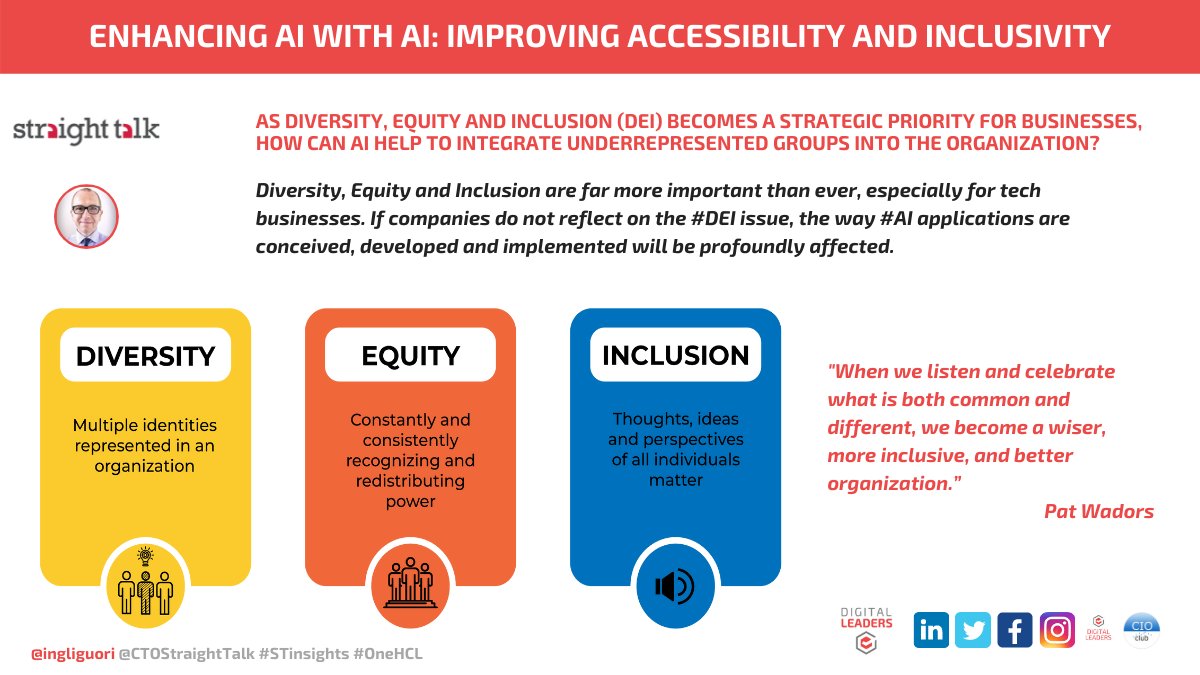 ---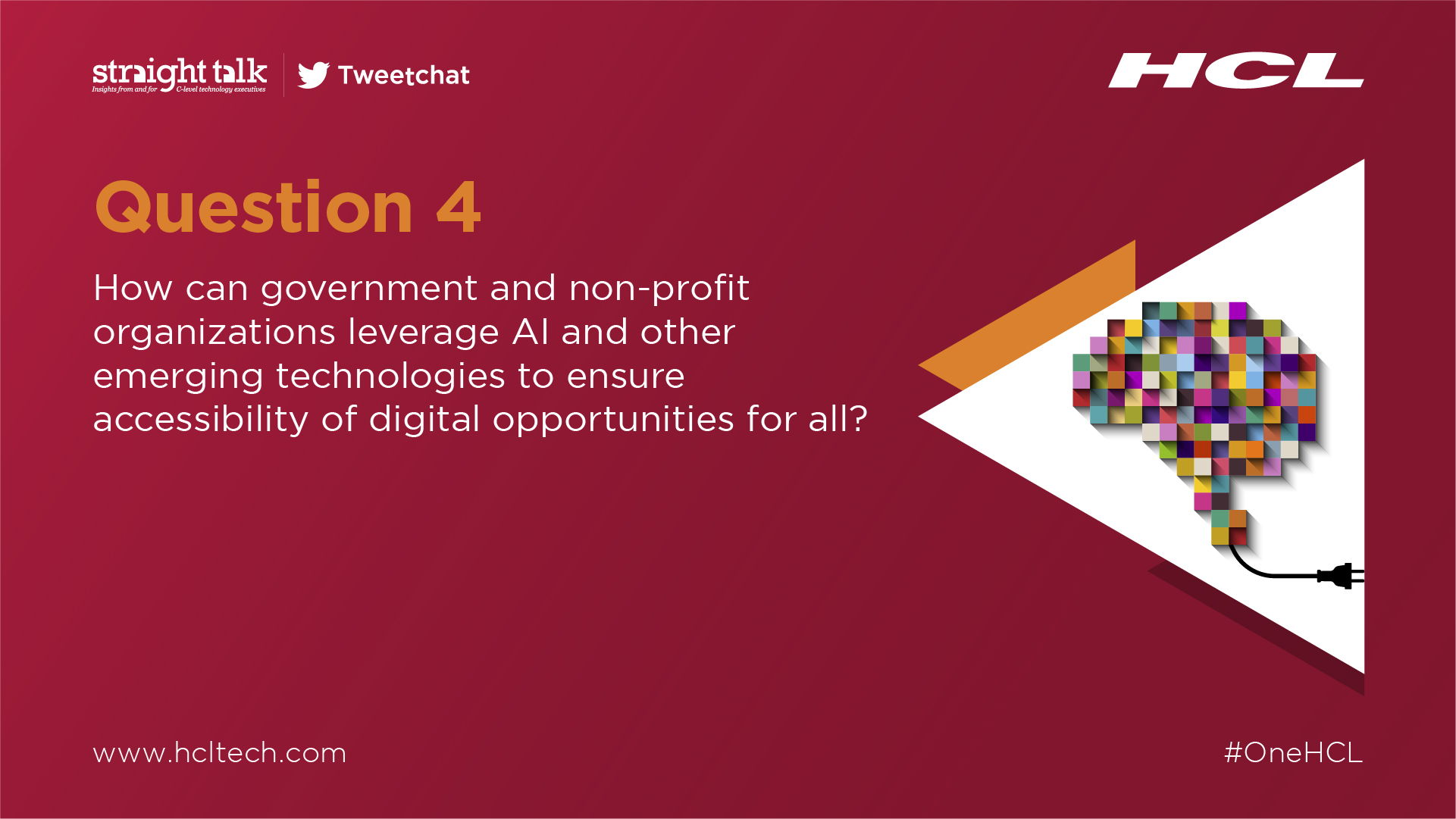 A4 – We need a Digital Agenda on accessibility with the aim of leveraging
AI
to increase the ability and inclusiveness of people with disabilities to access the most innovative digital technologies, removing hitherto insurmountable barriers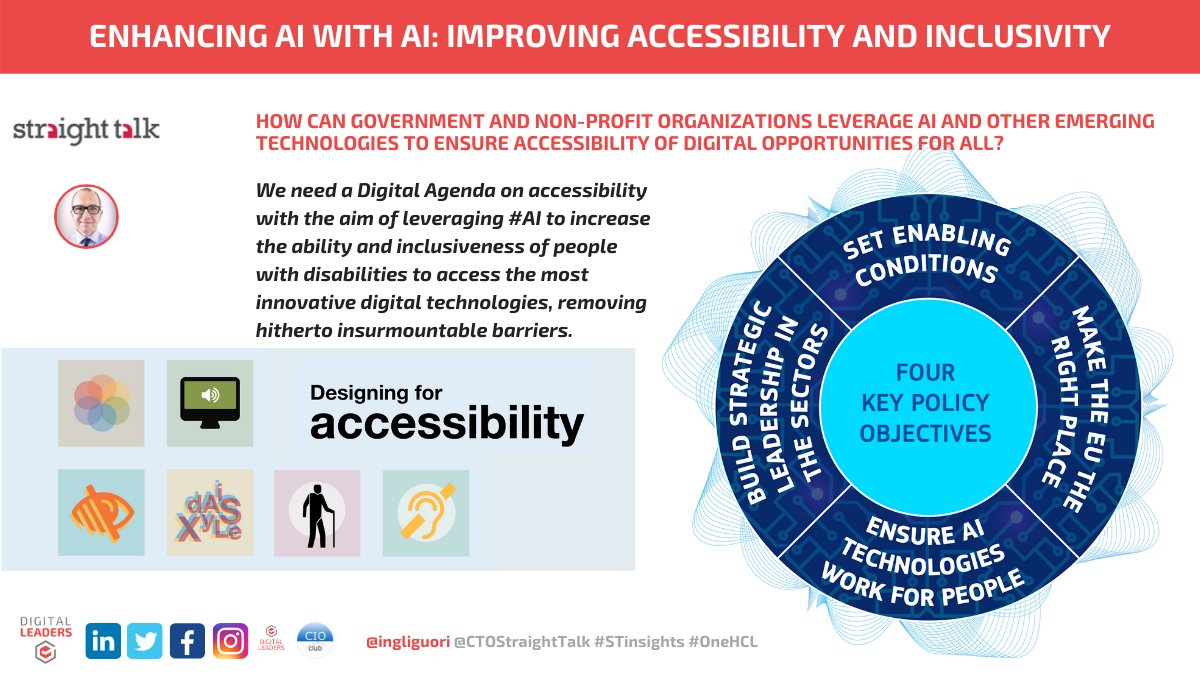 ---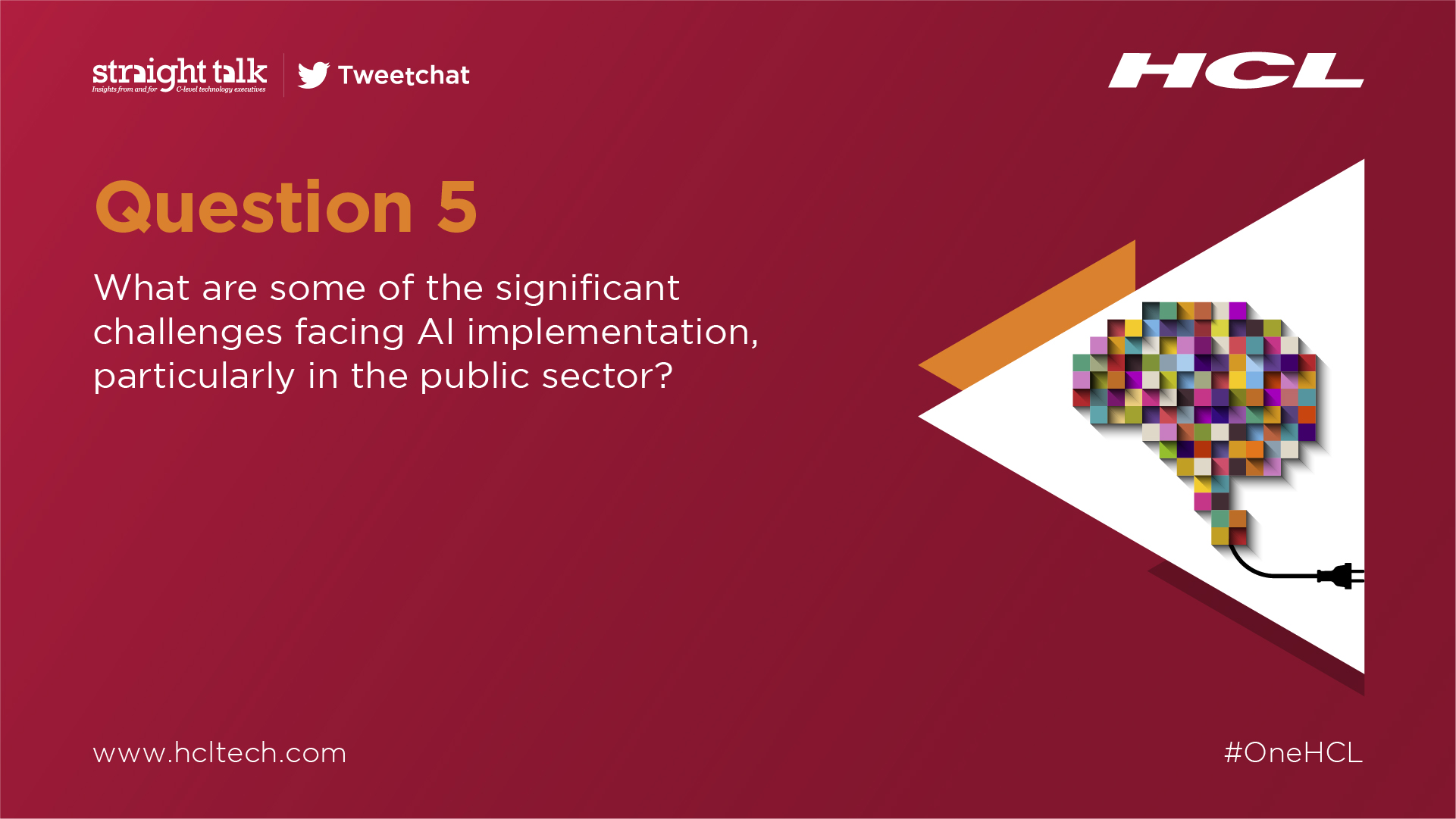 A5 – 
Not enough understanding of the value of data;
Lack of AI skills;
Lack of an AI implementation strategy;
Less encouragement for employees to be innovative and take risks;
Often decision-makers don't possess an entrepreneurial mindset.